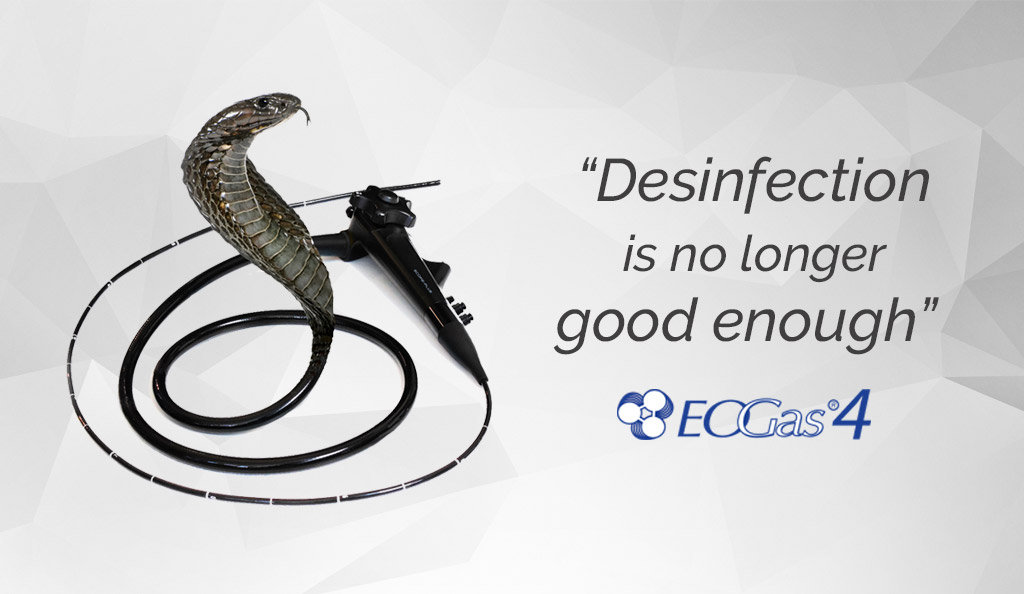 Sterilisation of flexible endoscopes
It is now possible to sterilise endoscopes with EtO using the next-generation EOGas 4, FDA approved. High Efficiency Flexible Chamber Technology provides the assurance of EtO sterilisation in a compact, tabletop package that uses only 17.6 grams of gas per cycle. EOGas sterilises without a vacuum or steam injection cycle. It is ideal for most sensitive instruments. Easy installation does not require water or vacuum lines.
A Special Challenge
Sterilisation of endoscopes presents a special challenge in two ways:
Complex shapes (including long lumens), requiring high penetration.
Sophisticated materials (including electronics, optics, seals) requiring gentle process.
Both of these challenges apply to flexible endoscopes, such as a colonscope. For rigid endoscopes, such as an arthroscope, only the second challenge would be relevant.
In general hospitals have approached this problem by choosing not to sterilise, but rather to disinfect. Sterilisation would comply with EN556-1 and deliver a 12 log reduction in B atrophaeus spores to achieve a Sterility Assurance Level of 10-6. Disinfection would typically achieve a 5 log reduction in an Automated Washer disinfector (AWD), sometimes called an Automated Endoscope Reprocessor (AER). Also, achieving this requires close attention to the purity of the final rinse water and the delivers an endoscope that is not wrapped in a sterile barrier system, so it is typically used within 3 hours of reprocessing.
The only specialism that routinely sterilises endoscopes is neuroendoscopy – Until now.
Ethylene Oxide sterilisation
Complex Shapes:
Flexible endoscopes present special problems due to the long narrow lumens. EtO is uniquely capable of penetrating complex shapes and studies have shown that EtO will sterilise even the longest and narrowest lumens found in flexible endoscopes.
Sophisticated Materials:
EtO produces no discernible damage over repeated cycles and is EtO is the only re-sterilisation technology approved by major flexible endoscope manufacturers. Specifically the fibre-optic technology, in fibroscopes, that used to dominate the market is being progressively replaced by videoscopes with the video receptor at the distal tip of the endoscope. These videoscope chips are not compatible with H2O2 sterilisation.
In addition, additional aeration at 50 °C can reduce residual EtO levels so that the device is available for use on a patient in just 4½ hours. And the endoscope comes out of the steriliser in a sterile barrier system that allows it to be stored for extended periods (typically up to 2 years) before use.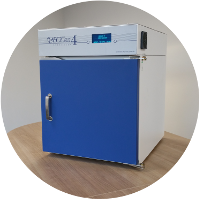 Series 4 – The FDA Registered Endoscope Steriliser

The Andersen Series 4 steriliser has been approved by the FDA for the sterilisation of endoscopes intended for human use.
Find out more